Good evening. 
Wishing everyone a Happy Easter and a Happy Passover.
This morning more than 800 students from 50+ BPS crammed our three halls to compete in t 
800 Students Get Ready to Begin .
he first-ever citywide math competition. Students from around the city from grades 3 through 12 came to show off their math skills in the first-time citywide competition. The number of students exceeded by far the anticipated attendance leading to a few unavoidable delays in the event's logistics.
Upwards of 75 teachers attended the event after working with their students in preparation for this event for the last few weeks  The topics covered in the exam included areas in math from arithmetic through algebra II and geometry. We thank our teachers for their hard work.
Mayor Thomas Menino and Superintendent Carol Johnson joined BTU President 
Richard
 Stutman in welcoming the students, who were both enthusiastic and excited to compete in the competition. All students who attended received ribbons and certificates of completion, signed by the mayor, the superintendent and the BTU president. (Students who did not get their ribbons and/or their certificates will get them at a later date. The teacher in charge of the team is asked to email 
here
to arrange for delivery of the items, which will be mailed from the BTU office. 
The Murphy Warms Up
25 elementary schools competed. The scores of the top finishers are listed below by weighted averages. The first score in the team competition represents the average individual score. The second adds the value of the group problem total.
Warren Prescott     8.54 + 4 = 12.54
Harvard Kent    8.125 + 3.5 = 11.625
Rafael Hernandez    7.4 + 4 = 11.4
Kilmer    7.75 + 3 = 10.75
Roosevelt    7.84 + 2.5 = 10.34
The highest performing elementary students were:
Amanda Chen    24 points from the Harvard-Kent
Alan Zhang        23 points from the Warren Prescott
Cale Henning     22 points from the Roosevelt
Ethan Liu           22 points from the Warren Prescott
Talia Bode-Ward   21 points from the Rafael Hernandez
Students Take a Break Btwn. Sessions
We thank and commend all students for their participation. Scores from the middle school and high school level will be released shortly. 
All students and their teacher-coaches will receive a special commemorative T-Shirt. If your school did not submit its order form, please do so 
here
.
Four teachers in particular are to be thanked for their help--Marisa Bober of West Roxbury HS, Michael Sheehan of South Boston, Ellen Latham of Umana, and Maura McDonough from the Harvard Kent. Each drafted problems for the event and helped in the organization. Many others helped immeasurably during the event, and we thank them. We also thank Linda Davenport and Sherry Sajdak from the Math Office, as well as Willeka Green also from the Math Office, who provided great assistance in the organization of this event. 
This was a great event only hampered by its sudden popularity. Next time around it promises to be better organized. Outside of that, it was quite heartening to watch students be excited about an academic subject. Thank you again to all who participated, and congratulations to our wonderful students. The Boston Teachers Union and its membership were proud to sponsor and underwrite this event.
(photos by Angela Cristiani)
Headline of the Week from BPS Web Page
Intensive 24-hour negotiations break down after BTU rejects offer by BPS to more than triple teacher salary proposal
The notion of "tripling" an offer is intriguing, but begs the question: How bad was the original offer, so that even tripling it amounts to only a 1.6% average annual increase? 
Let's do the math:
Final offer = 8% divided over five years, or 8%/5, which is a salary boost of 1.6% annually.
Bonus question: If 1.6% is "triple" the original offer, then the original offer must be 1/3 of 1.6%. Now class, what is 1/3 of 1.6%? 1/3 multiplied by .016 is ..... ".0053" or .53 % or just about 1/2 % per year. So, yes, they did triple the offer.  
Opportunities for Educators
Learning By Design

 is running a free Professional Development
workshop focusing on Boston Architecture
and would love to get the word out to Boston teachers. They currently work in 15 schools across the state (4 BPS), and would like to reach out to more Boston teachers. Their website  has information on the workshop as well as additional resources.
The Boston Writing Project
 at the University of Massachusetts at Boston announces its 
32nd Annual Invitational Summer Institute on Teaching Writing
. This popular teachers-teaching-teachers institute runs on campus Monday through Thursday, 9 AM to 3:30 PM, July 9 through July 26. Participating teachers receive a $200 stipend, free parking, and PDP's, and are eligible for six graduate credits at a substantial discount. The Boston Writing Project (BWP) is seeking 15 K-12 teachers from all subject areas to participate. Anyone interested in an application or more information should check out the 
BWP website
 or contact 
Peter Golden
.
Upcoming School Fundraisers 



Charlestown HS Starts a Leadership Program

This year at Charlestown, they've started a pilot leadership program called the Chinese Immigrant Student Leadership (ChISL) program that focuses on building the capacity of the Chinese students in the SEI program to effect positive change in their school. Recently, the ChISL youth submitted a video to the White House Initiative on Asian Americans/Pacific Islanders video contest. Out of over 200 video entries submitted worldwide, the ChISL youth's video received over 11,000 votes and we were chosen as one of the Champions of Change honorees!!  (You can see the video here

).




The thing is, the school doesn't have money, the district doesn't have money, and the city doesn't have money to help us get our students to Washington DC. So we are fundraising on Crowdrise. To find out more about and to support our leadership program, please check out ourwebsite.


Mary Lyon Golf Tournament

The Mary Lyon Pilot High School will be hosting their first annual golf

tournament. The event will be held on Saturday, May 19 at the George Wright Golf Course in Hyde Park. The golf tournament will begin at 1 PM, followed by a banquet dinner at 5 PM. The dinner will include a raffle and auction. The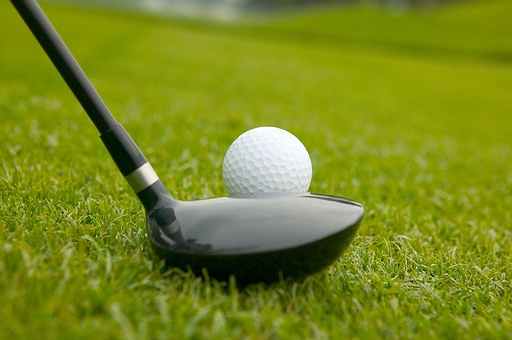 cost for golf and dinner is $125 per person or $400 per four-member team. If you are not interested in golf but would like to join the dinner festivities, the cost is $40 per person. All proceeds will benefit the school's end-of-year student activities. If you are interested in attending, please contact Matt Urban. If you have any questions please do not hesitate to call the Mary Lyon Pilot High School at 617-635-8351. More information is available on the event website. Here's more information on the Lyon golf tournament: see the sponsorship form, announcement, and sponsorship opportunities

.

 

Run for La Push! to Support Boston Intl's Newcomer Academy

Spring is in the air, so get outside and support a great cause! This Saturday, April 7 is the Run for La Push 5k fun run and walk at Franklin Park in Jamaica Plain. All proceeds will support student travel costs for Boston Internationa
l Newcomer Academy's April 2012 service learning trip to the Quileute Nation in La Push, Washington. We'll have t-shirts for the first 100 pre-registrants, free snacks for racers, volunteers from Whole Foods and City Feed & Supply, coupons for local businesses like JP Licks and Marathon Sports, and small prizes for our top overall male and female finishers. Sign up today. The Fun Run and Walk costs $20/adult or $10/high school student. Entry fee includes race-day refreshments, a t-shirt for the first 100 pre-sign-ups, and a racer goody bag.
Want to know more about Team La Push? Visit our blog, find us on Facebook, or contact Joan DeFeis or Kevin McCaffrey.
Mather School in the News
Retirement Party: Save the Date!
Kevin Grogan, Zelda Chamoff, William Henderson, Judy Allenshaw and Brad Cohen are retiring. Mark your calendars now for their retirement party, to be held June 15 at 
Venezia
 from 5-9 PM. 
Obituary
We are saddened to report the passing of 
Richard
 Arisian, a retired teacher from Hyde Park and before that, a teacher for many years at the Burke. 
Richard
 was a member of the RTC. No other information is available at this time.